Reflecting on 2022 at Sumo Warrington

Looking back at 2022, it was another busy year at Sumo Warrington. Our talented team was involved in more projects than ever, delivering dependable technical excellence and pragmatic problem-solving to a diverse range of games industry partners.
As a studio, we gained new faces, raised money for charity, levelled-up our knowledge, enjoyed team days, and spent more time with colleagues across Sumo Digital. Take a look at some of the highlights below…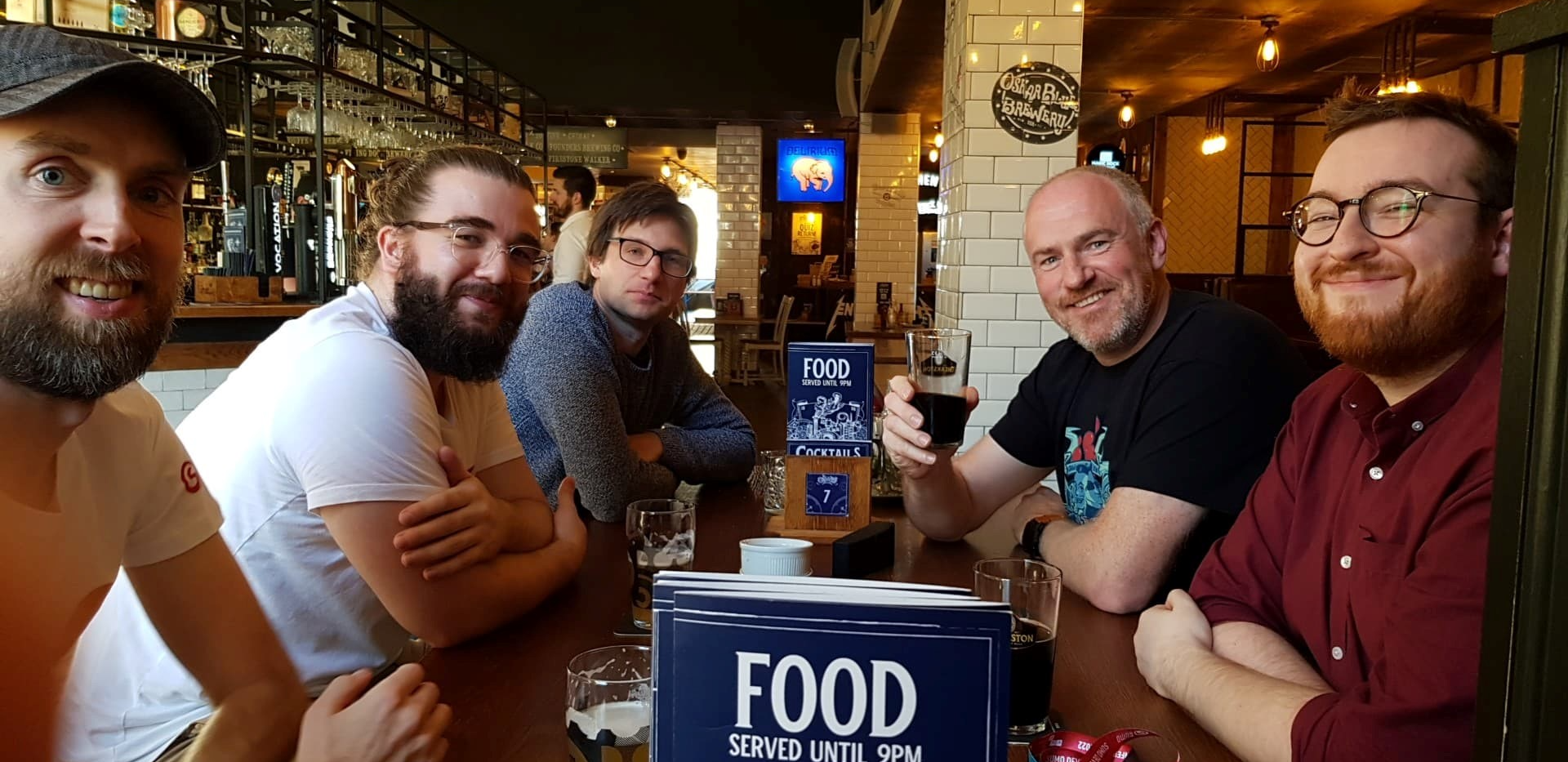 Growing our team
We welcomed five fantastic programmers, all passionate about game development and problem-solving and each bringing a diverse mix of tech skills, industry experience and tools and workflow wisdom to our team.
Together with more established colleagues, they're already immersed in a variety of top-secret AAA projects, delivering cutting-edge graphics tech, high-performance AI systems, insightful gameplay visualisation and debugging tools, productivity-boosting workflow enhancements and a comprehensive test automation solution whilst working with both Unreal Engine and proprietary tech.
Our flexible approach to remote working has absolutely helped growth in 2022! We now have a mixture of people – some working remotely from around the UK, some taking daily advantage of our studio space/facilities, and others choosing to adopt a hybrid pattern. We've also been able to help our people with relocation where needed.
Furthermore, Sumo Digital's readiness to embrace cross-studio alliances has allowed us to harness tech talent from other parts of the business including PixelAnt Games in Poland and Auroch Digital in Bristol. Members of their programming teams have joined us throughout the year to support Sumo Warrington projects and maximise impact.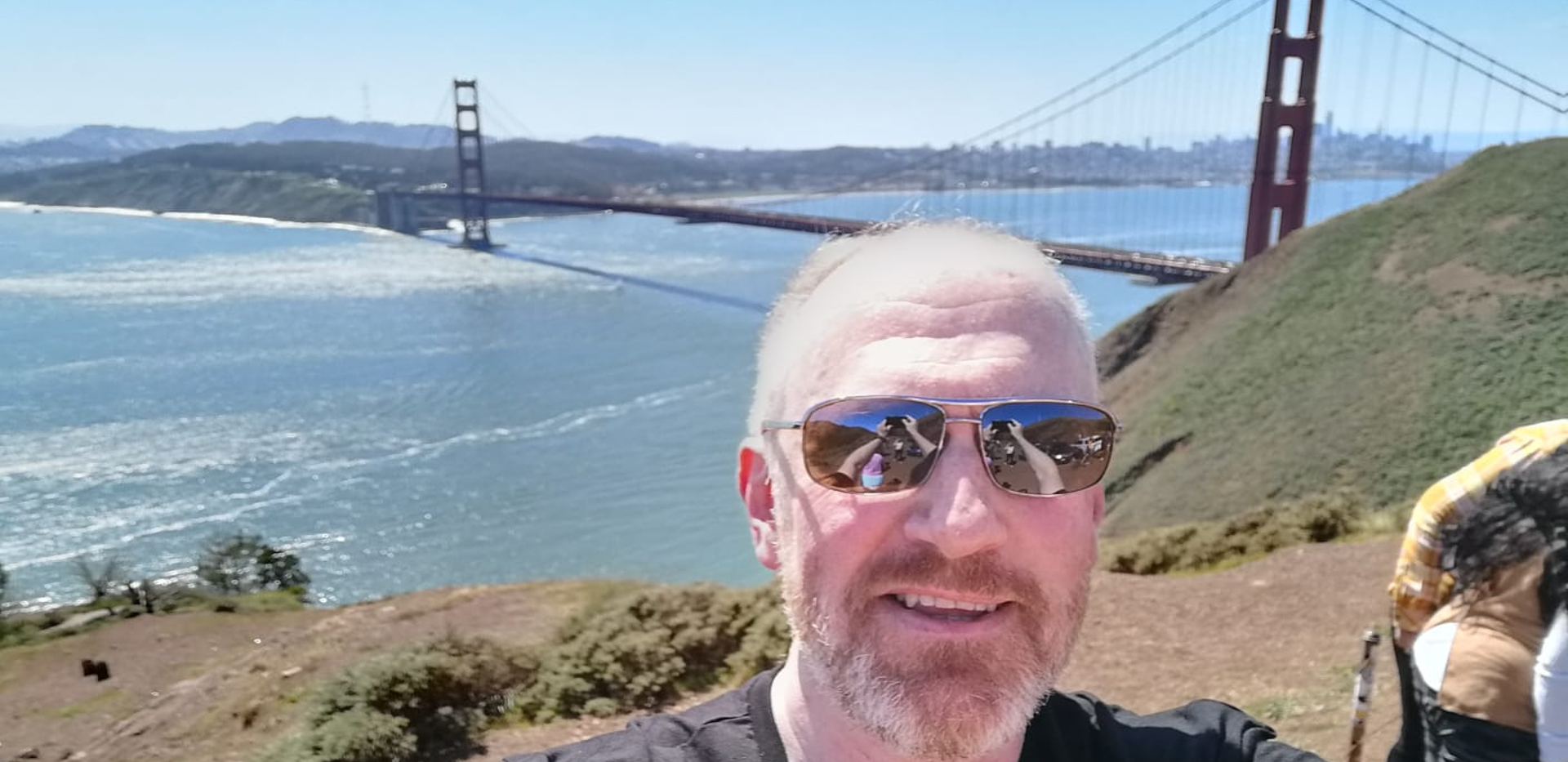 Connecting with the games industry
2022 provided many opportunities to get out and spend time with the wider games industry.
Studio Director Scott Kirkland attended both GDC in San Francisco and Unreal Fest in New Orleans. In addition to building relationships with current partners and future clients, he also shared learnings from the many great tech talks attended.
In June, the Sumo Warrington team converged on Sheffield to attend the first-ever Sumo Developer Conference, with over 700 people attending in person. The two-day event – returning in summer 2023 – provided a great opportunity to learn, share and network with colleagues from around the Sumo Digital family of studios.
Amongst the list of amazing talks, Scott and Sumo Digital peers hosted a session on how they came to helm their respective studios. You can watch this on YouTube.
Scott was also one of the Sumo Digital team to descend upon the seaside for last year's Develop:Brighton, spending three days networking, learning and getting involved in events such as the Sunrise Walk for SpecialEffect.
And as 2022 drew to a close, we had our first team client visit, spending a productive day onsite with one of our game-owning partners.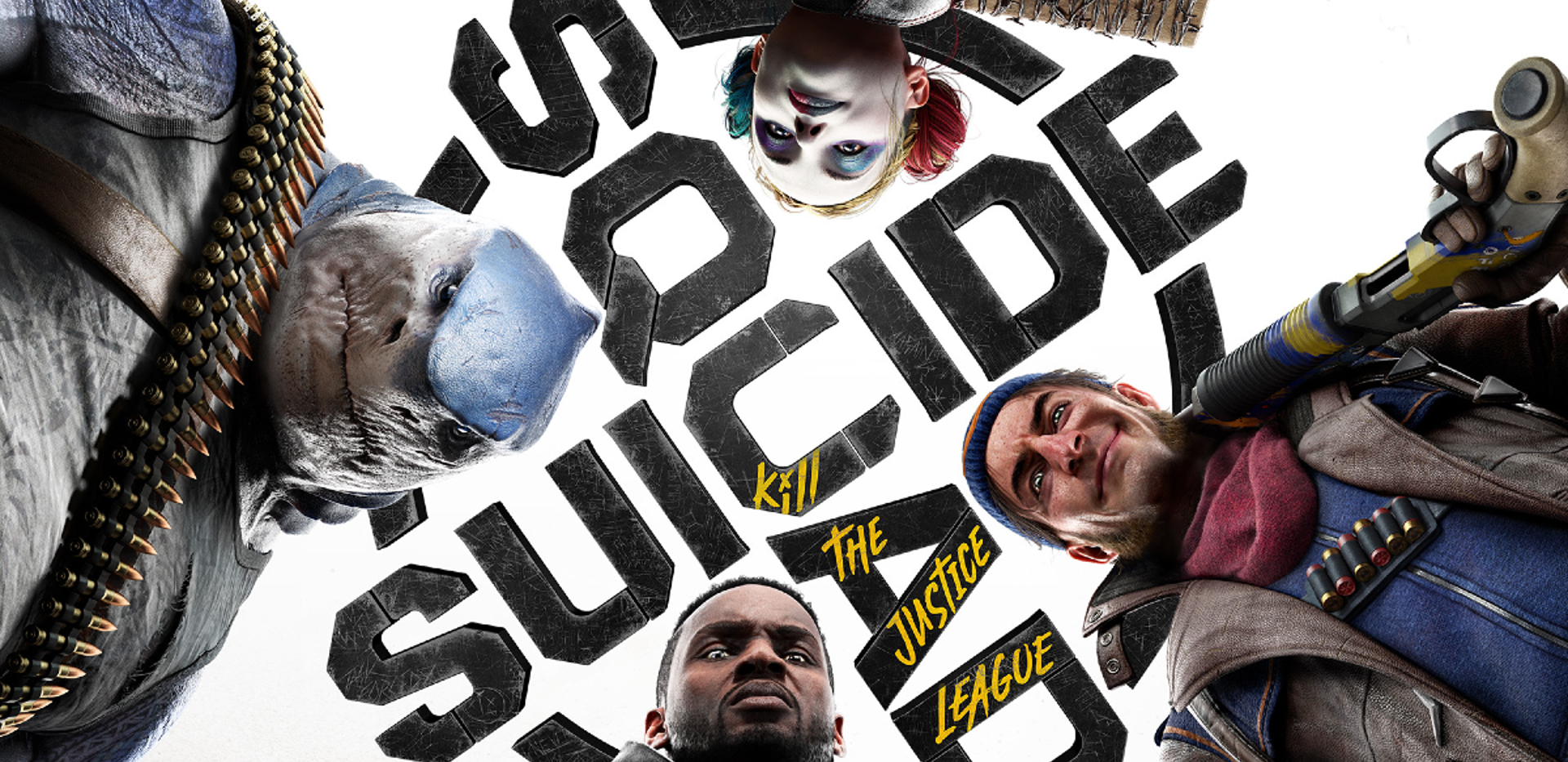 More projects on our roster
We work on an extensive list of top-secret projects all year round – from beloved franchises to AAA titles and everything in between. With our projects usually swathed in secrecy, it was exciting to be able to confirm that we've been working in close collaboration with Rocksteady Studios on the upcoming Suicide Squad: Kill the Justice League – which is due for release in May 2023.
2023 is set to be even bigger for us, so follow our journey on our website.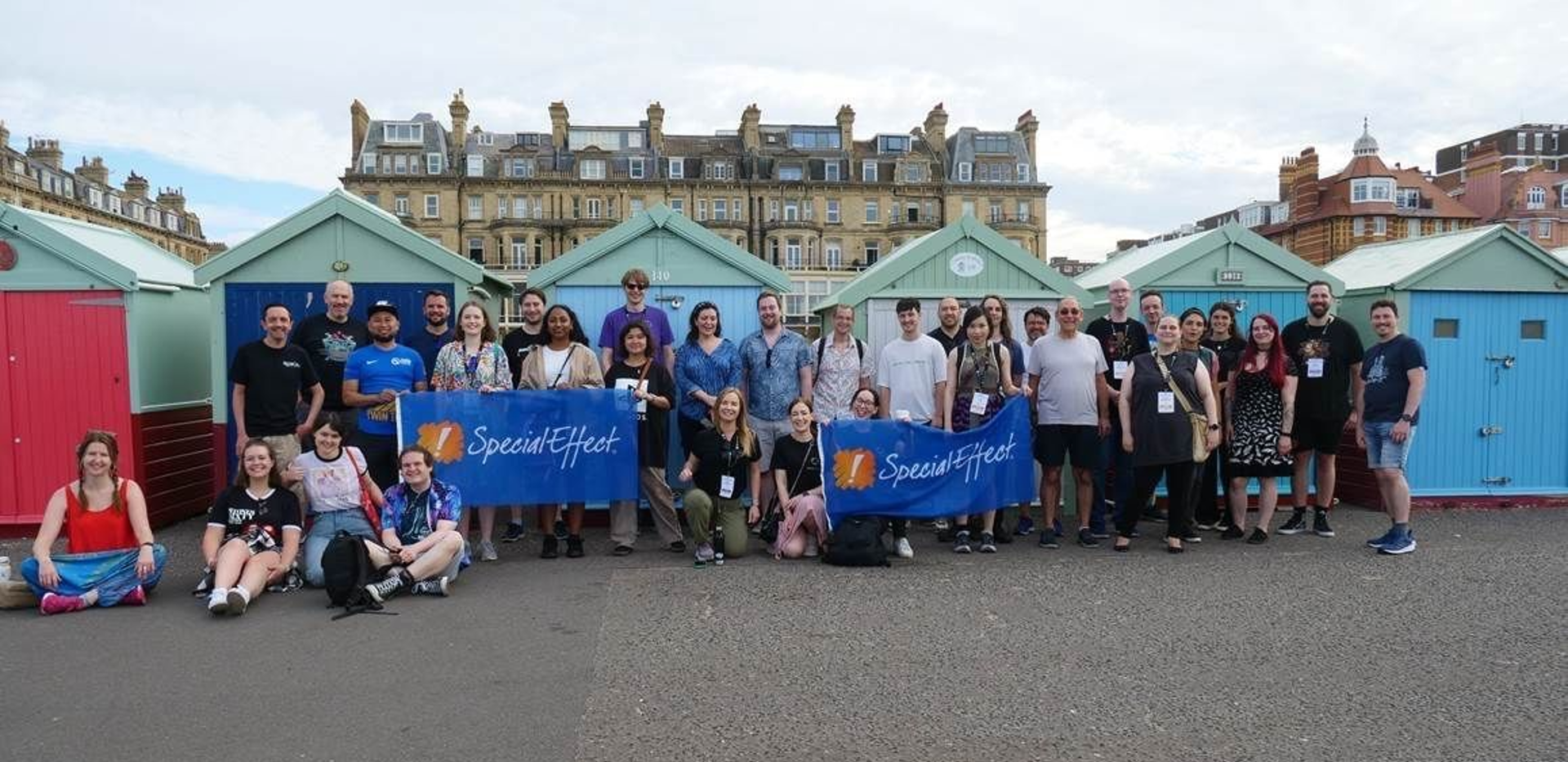 Making a difference
Charity is very close to our hearts, and we're always striving to make a difference. Whether it's supporting our studio charity, Warrington Youth Zone, or joining forces with colleagues across the wider Sumo Group to support its charities – we love to get involved.
Following his fantastic fundraising for Autistica in 2021, Scott took his passion for virtual cycling to the (real) track at Brands Hatch for Cyclothon. As part of a Sumo Group team of 8 riders, he joined a 12-hour relay race around the F1 circuit to raise vital funds for Solving Kids' Cancer.
Outside of charity, we're keen to invest in the future of the games industry wherever we can and through talks and presentations to students, we're able to inspire the next generation of developers. Technical Director Andrew Jones virtually visited Staffordshire University to deliver a high-level graphical analysis of a frame capture from the Unreal Engine 5 City Demo along with a Q&A session for attendees to dig deeper.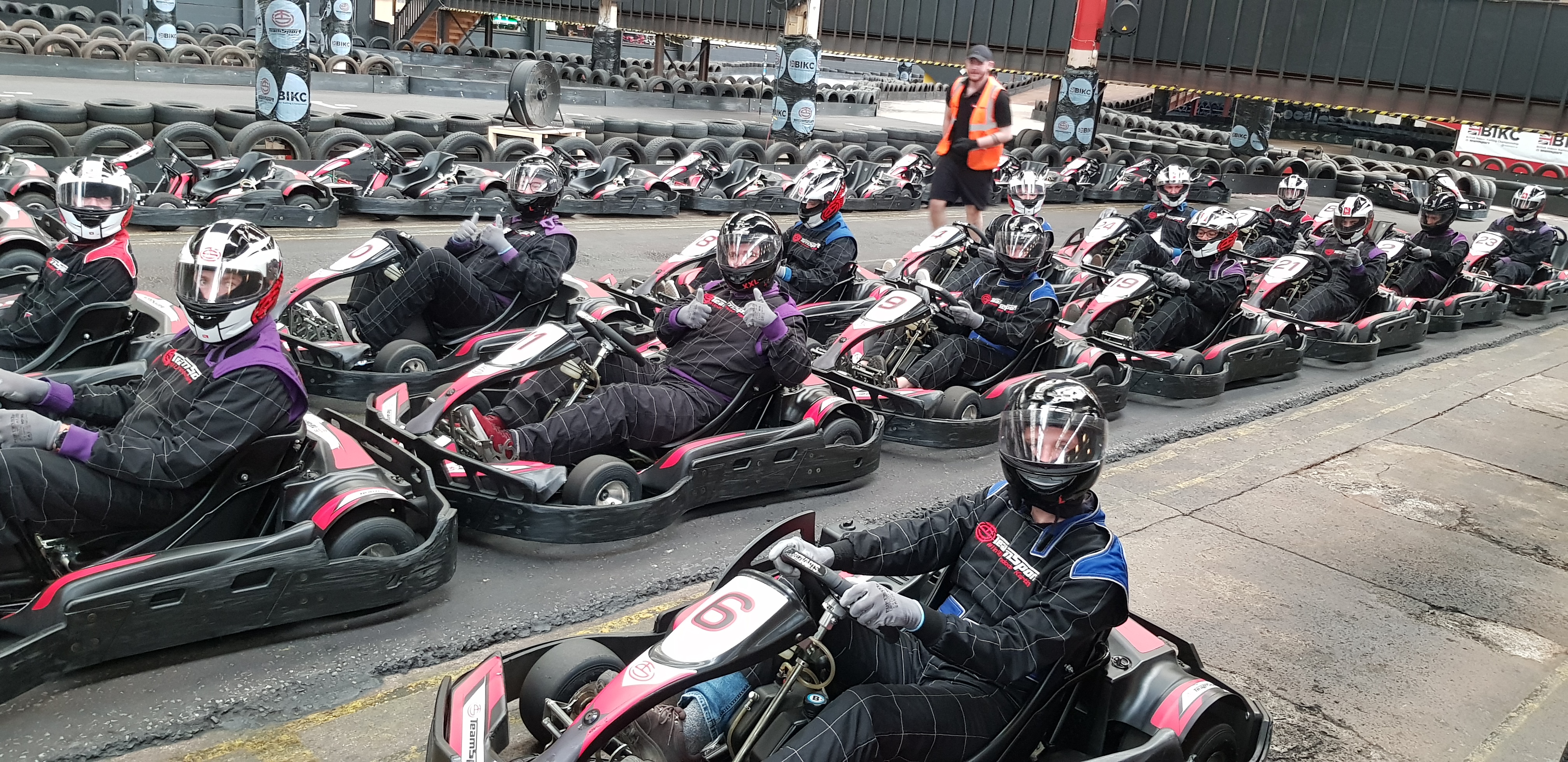 Celebrating our successes
With greater flexibility around work location, it makes it all the more special when we're able to meet as a group.
We've enjoyed pub trips in Sheffield as part of Sumo Developer Conference and go-karting and burgers in Warrington for our summer celebration.
2022 was also Sumo Warrington's third anniversary, providing a great opportunity to recognise achievements with a limited-edition merch drop for the team!
And as we're passionate about sharing and learning, an afternoon show 'n' tell accompanied by homemade cakes followed by ten-pin bowling and a very tasty curry was the perfect way to end a superb year.
---
Intrigued to see what 2023 holds for this techy team? Sumo Warrington has a range of exciting and challenging projects coming next year and you can be a part of it by joining us! Check out the Careers Page for more information.